Go therefore and make disciples of all nations
At Mountain Life Church we envision a world of hope where people and communities thrive through the saving grace of Jesus Christ. We believe in focusing our global outreach efforts for a lasting impact in God's Kingdom by building relationships where people and communities experience the reconciliation of broken relationships, restoration of hope and health, and the dignity of following Jesus.
At any given time we support 10-12 individual missionaries globally and maintain several strategic partnerships in Haiti, Indonesia, South Africa and Nepal. We actively encourage our congregation to be the hands and feet of Jesus so that, "…they may have life and have it to the full." Take a look below to learn more about how you can get involved globally, how you can be part of our Global Impact Team or to learn about and pray for our global partners.
Another way that we are reaching out with the love of Christ is through our partnership with
ReachGlobal Crisis Response
. Learn more about our Crisis Response Team at the bottom of this page.
Mountain Life's Global Impact Team
The Global Impact Team is a group of lay leaders tasked with managing, growing and nurturing Mountain Life's Global Impact Ministry. The purpose of this ministry is to effectively share the Gospel of Christ with the people of our world through compassionate and wholistic ministry changing the lives of those served and those serving. We accomplish our purpose through strategic partnerships with missionary organizations, individual missionaries and church organizations around the globe.

The Global Impact Team meets monthly and our meetings are open to all who call Mountain Life Church their home.
We offer members of the Mountain Life Church community the opportunity to enter service to develop a passion for God and compassion for people. We strive to provide accessibility to the mission field for a wide spectrum of the Mountain Life Church family – adults, students, kids and families through short-term mission trips. We want to leverage our spiritual and physical gifts and talents to have a true Kingdom impact.
Mountain Life Church, in partnership with some amazing missionaries and organizations, is being used by God around the globe to bring a message of hope, healing and restoration through Jesus to a hurting world. We'd like to introduce you to our Global Partners so you can pray for them and maybe even join them on a short- or long-term mission one day.

Bala & Carol Balasingham
Indonesia
Bala and Carol are originally from Malaysia. Bala is from a Hindu background but came to Christ through watching a video message by Billy Graham. Bala is the director of EFCA ReachGlobal Southeast Ministry. Bala and Carol mentor, lead and equip national church planters in Indonesia, Malaysia and the Philippines who are reaching the unreached 250,000 people in that region. Bala had leukemia and has suffered some serious lung issues after the bone marrow treatment. They now do their Asian ministry by traveling about three times a year to Asia. They have developed a consortium of 15 US churches (Mountain Life is one of them) that send short-term teams to Asia to put on five retreats a year for the national church planters. There are 250 church planters in Indonesia and 30 church planters in Mindanao, Philippines they partner with to plant house churches.

Wes & Leah Brooks
Cru, USA
Wes & Leah serve as digital missionaries with Cru, formerly known as Campus Crusade for Christ, at their global headquarters in Orlando, FL. As digital missionaries, Wes and Leah work to leverage technology and the internet as global platforms to give every person in the world an opportunity to know Jesus. Over 50% of the world's population now uses the internet, and over 73% of the world has some form of a mobile device. As more and more people live their lives online, God has sent Wes and Leah to the digital world to share the good news of Jesus and activate Christians to fulfill the mission of making Christ known to all people. Wes and Leah began serving full-time with Cru in 2016, and prior to that, worked in the corporate world with Fortune 500 companies in Lexington, Kentucky. Wes was a Data Scientist with a degree in engineering and a background of building tech startups and digital marketing. Leah was a User Experience Designer also with a degree in engineering and a background of business analysis. In 2015, they received a clear, joint call from the Lord to leave their careers and apply their technical skills as digital missionaries at Cru. Leah was raised in Park City and was a member of Mountain Life for the majority of her life before leaving for college in Boston, MA. After college, Leah's first job landed her in Kentucky, Wes' home state, where she met Wes through their church. They consider it a true blessing to now be sent out from the church family that was so foundational in Leah's faith, and to serve as MLC's ambassadors for Christ in the global digital world.

Dave & Wendy Hudson
Taiwan
Dave and Wendy both grew up in California. From the time Dave was very young, he knew he wanted to be an artist. He has been an illustrator all his life, and began to follow Jesus Christ in 1979. Wendy committed her life to Christ at a young age, and had an early interest in writing, film, and world cultures. In 1990, their lives were forever changed when they attended a missions course called Perspectives on the World Christian Movement. Feeling the call into full-time missions, in 1997 they joined Youth With A Mission (YWAM). One year later they moved their family to Asia to learn Chinese and plant churches among an unreached people group. They began developing media tools to reach the this group with the gospel while hosting teams and discipling believers. In 2007, Dave and Wendy joined Create International (a global ministry of YWAM) in Chiang Mai, Thailand, to develop contextually relevant evangelistic films for unreached people groups. In Thailand, Dave pioneered the School of Cartooning and Animation for Missions (SoCAM) while Wendy produced a variety of films. Four years later, the founders of Create International asked them to pioneer a new Create International Center in Taipei, Taiwan. Since founding Create International Taiwan in March 2013, they have been building a creative team of artists and media experts to produce cross-cultural evangelistic films to help reach the unreached, while continuing to run the School of Cartooning and Animation for Missions.
Harold (real name withheld) was the senior pastor of an EFCA church in Phoenix for 13 years before God called him and his wife to East Asia. There Harold has continued to serve for many years by preaching in both rural and urban settings, teaching Hermeneutics and Homiletics, as well as conflict resolution and peacemaking. His missionary focus varies from full-time pastors to young professionals as he works to train the next generation.
Patty (full name withheld) has been involved in cross cultural work for more than 40 years. She and her husband Harry have lived and worked in Central America, Central Asia and in South East Asia. Harry passed on to be with the Lord in 2016, but Patty has carried on in the ministry. Her mission is to see wholistic transformation in the lives of people who are overlooked and disenfranchised from their communities because of their low status in society. Patty is partnering with the Good Shepherd Church movement training leaders and college students, teaching them skills and abilities that will help them reach out to people who are desperate for help and hope. The people she trains become teachers, community development workers, and leaders of Good Shepherd churches and schools throughout the country. Patty spends time mentoring and counseling young leaders; men and women who need encouragement as they serve a needy and spiritually hungry population. The work is challenging because of the religious restrictions. Still, many people's lives are being transformed as they experience the grace, love and mercy of God through his servants.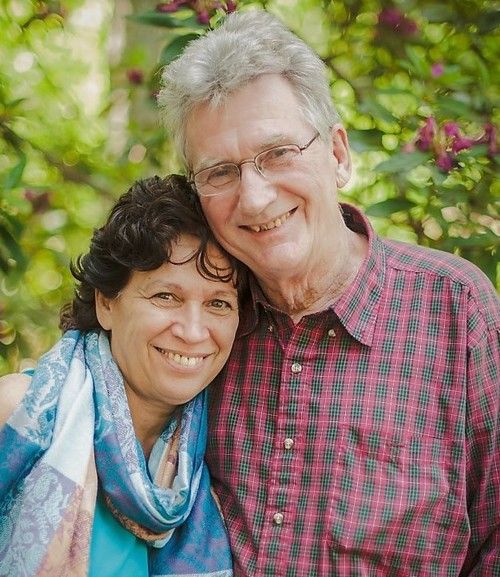 Bibiana Mac Leod
Medical Ambassadors International
Bibiana was born in Argentina and studied Medicine there. She was called to the mission field while finishing her Residency in Internal Medicine and went to Haiti in 1988 for the first time, where she met her husband Alexander (Sandy, from Canada). They have adopted daughters, (now grown with their own children), and two biological sons, Kyle and David. Bibiana learned about Community Health Evangelism (CHE) in 1993, attending a Training of Trainers as a translator from Spanish into Creole, and she was convinced this was the approach she should take in ministry among the Haitian people. She delegated her responsibilities at the local clinic to the nurses in charge and dedicated full time to develop CHE in Haiti. Bibiana and Sandy joined Medical Ambassadors International (MAI) as full time workers in 1999. The family moved to Dominican Republic in 2003, where CHE has grown into a fruitful ministry active in eight communities. In December 2005 we were asked to be Coordinators of the South America and Caribbean region for MAI. MAI provides updated lessons, site visits, training and consultation to local leaders that are focusing their ministries in Holistic Development, with the desire to see Jesus saving people as they come closer to His Kingdom as a community. The Mac Leod family live in Atlantic Canada while their boys are attending school, but Bibiana spends part of her time traveling to the different countries where CHE is active or there are interested leaders asking to be trained.

Pastor Rajan & Indu Neupane
Nepal
Pastor Rajan and Indu Neupane, are Nepalese Christians (sent out by Greater Grace Fellowship, Mumbai) with a burden to reach the country of Nepal with the Gospel. Currently, Pastor Rajan oversees 25 churches in Nepal along with running a Bible school, Hope Family orphanage, presenting the Jesus film, distribution of the Bible and teachings on SD cards and a Gospel radio program called Prem Ko Sandesh (Message of Love) that covers the entire country and has brought thousands of Nepali to Jesus over the years. In 2010 the concept for a Nepali training center/church in Kathmandu was conceived. The training center was completed in 2013. Today 40 Nepali are being trained as pastors at the training center. Some of the students came to know Jesus through Radio Nepal. In the last ten years Pastor Rajan's church (Greater Grace of Kathmandu) has grown from 80 to 350 and church plants increased from five churches to over 35 churches, including three in Kathmandu. Pastor Rajan has a vision to have a Greater Grace Church in every one of the 75 districts of this Himalayan country. Mountain Life Church introduced Community Health Evangelism (CHE) to Pastor Rajan in 2014. CHE is a Christ-centered program that equips communities to identify issues and mobilize resources to achieve positive, sustainable change. In the process, the gospel is shared bringing many to Christ. People and communities are transformed as people come to Christ and work together to address local needs.

Pastor Karl & Suzan Silva
India
Pastor Karl Silva has been the overseeing Pastor and presiding Elder of the Greater Grace Fellowship, Mumbai since 1990. He came to Christ in 1984 while still a student of electrical engineering at the VJTI, Mumbai University. Pastor Silva's burning desire has been to follow Christ and make his glorious message known all over India and into "regions beyond where Christ is not yet known." In 1989, Pastor Silva and his wife Suzan both attended the Maryland Bible College and Seminary (MBC&S) Baltimore USA. There, under the wonderful tutelage of Dr. Carl Stevens, the founding Pastor of Greater Grace World Outreach (GGWO), and other Missionary leaders, a love for the Bible and for world missions was nurtured. In 1990 Pastor Silva returned to India to lead the young church in Mumbai, pioneered by GGWO'S missionaries in 1985. Shortly after this, a simple, non-residential Bible college program was started that eventually developed into the Bombay Bible College & Seminary (BBC&S). Over time, a consistent stream of theologically trained and missionsminded students began to graduate from the BBC&S. Many of these students presently serve as pastors, missionaries and team members in the Greater Grace churches around the country. Over the past 25 years BBC&S students and the Greater Grace church members have traveled extensively on short-term mission trips covering over 20 states in India as well as Nepal and Bhutan. In the year 2000, Pastor Karl Silva, along with an able leadership Board of Trustees, founded the Ambassador High School and the Karuna Sharan Children's Home. Pastor Karl, his wife Suzan, and their son Andrew, live in Mumbai.

Dennis & Susan Wadley
South Africa
Dennis has been a pastor in two dynamic churches in California for 21 years. When serving as lead pastor at the Community Covenant Church in Santa Barbara, God gave him and his wife Susan a great vision and heart for South Africa, which led to the Wadley's taking a huge step of faith in founding Bridges of Hope South Africa in 2003. Since then, God has used the Wadley's in founding Bridges Academy, an orphan boarding school and leadership development retreat center and in co-directing multiple Community Development (CHE) projects in South Africa. Their influence has spread to Ethiopia where they started a Masters Program for the Orthodox Theological College in Mekele in 2009 to train Ethiopian pastors in practical ministry. Besides their work with Bridges, they travel the world training Christian leaders in the CHE model of Community Development. Mountain Life Church has had the privilege of partnering with Bridges of Hope over the past decade and love what God is doing through Bridges.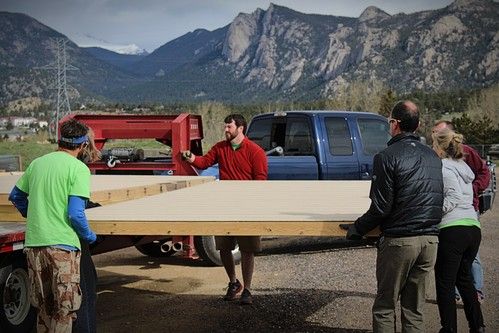 The Crisis Response Team at Mountain Life Church develops, empowers and releases the body of Christ to share His love in times of crisis. When disaster strikes in North America, this team responds and ministers immediately to the needs of those affected by the disaster and to bring the Gospel to those looking for answers. Based on each community's specific needs following a disaster, the Crisis Response Team may be involved in debris removal, gutting and rebuilding homes, delivering relief supplies, support and care for churches and people impacted by the disaster, prayer, and investing in the lives of homeowners and their neighbors. The Crisis Response Team is a vital ministry, bringing the hope of the Gospel to those who have lost so much.
Mountain Life Church has partnered with
EFCA ReachGlobal
(the International Mission of the Evangelical Free Church of America) to be one of the 25/25 churches with 25 people trained and willing to respond following a crisis in North America. The team meets monthly for training and team-building.
If you have questions or would like to be part of our Crisis Response Team, contact:
For additional information on Global Impact activities, or to join the Global Impact Team, contact: